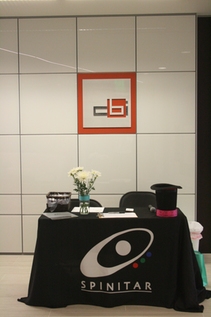 What Was Your Goal?
Provide a technology based give-away to the attendees of our event that was within our minimal budget, that was customized with the Spinitar logo, and it could not be something folks usually see at an event/trade show.
How Did it Go?
Very successful! So glad we purchased more than we needed...every manager wanted one after they saw the useful and stylish piece of swag we were handing out. I would be as bold as to say every attendee remembers the piece of Spinitar swag they received at our event. These were a must get item.


Working with ePromos was quick and user friendly. I had questions here and there...but always received a help and prompt response. The person who was put in charge of my order was awesome...like having personalized service!!

- Angelique, Spinitar
Promotional Product Used