Our founder and CEO, Jason Robbins, created ePromos with the vision of becoming the promotional products company that provides the highest level of personal customer service. That vision is at the heart of everything we do here at ePromos.
The company originated in 1997, but our journey really began in 1998 when ePromos.com was launched. Our award-winning website has allowed us to serve over 20,000 clients from every industry by connecting them with the products that best help them meet their goals. We're also proud to have founded ePromos for Good in 2014 – our very own charity program that donates $500 worth of promotional merchandise to one nonprofit organization each month.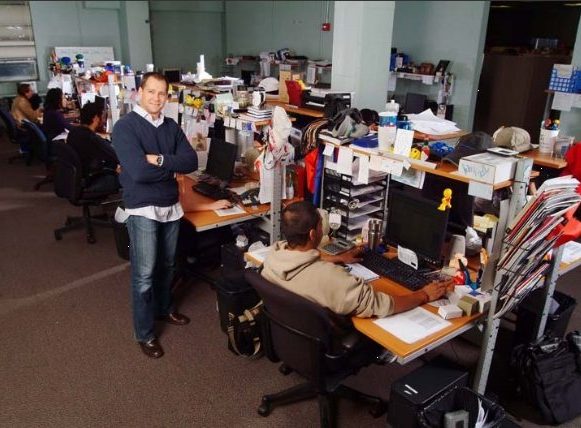 Originally based in New York City, ePromos has regional offices across the country. In 2011 we opened our first office in St. Cloud, Minnesota with only 11 employees. By 2012 our Minnesota team had grown to 40, and we expanded to a new and larger office. The company continued to flourish, and in 2015 we relocated to downtown St. Cloud to accommodate current and future growth for our team of almost 100 employees.
In 2017, ePromos expanded even further when we acquired Motivators.com, a long-time player in the promotional products industry. The company is comprised of our two proprietary websites – ePromos.com and Motivators.com – as well as ePromos Brand Solutions, an agency that provides completely customized solutions to enterprise clients.
This rapid expansion earned us a place on ASI's Counselor Magazine's list of fastest growing companies. Today, Steve Paradiso, our President and CEO leads our team which consists of over 155 members across our two offices in St. Cloud, MN (our headquarters) and Long Island, NY in addition to our many remote employees throughout the country. ePromos was an early pioneer in the business world of using video conferencing as a means to communicate with clients as well as staff as early as 2004. We remain on the cutting-edge of technology to provide the enhanced experience that defines ePromos.
ePromos has always been about intelligent, caring promo experts backed by one of the best websites in the industry. We look forward to many more years of successful partnerships and hope that you too will see the ePromos difference first-hand.