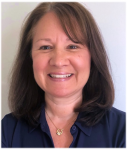 St. Cloud, MN, July 15, 2020 — ePromos Promotional Products LLC, a leading promotional products distributor in the enterprise solutions and eCommerce space, continues their partnership initiative with promotions for two top executives.
Tamara Borello, Vice Presidents of Operations and Nick Kiefer, Vice President of Sales, have both been elevated to the roles of Senior Vice President.
This announcement comes less than a month after ePromos announced that Lisa Fosdick joined the company as Vice President of Strategic Partnerships.
"We're shaping the future of our organization by bringing in top distributor owners and talent. With Borello's well-rounded portfolio of operations expertise combined with Kiefer's extensive sales experience we're well-positioned in the next step of our journey. We've already started the conversations and are excited as new strategic sales partners join the ePromos family", said Steve Paradiso, President and CEO.
About ePromos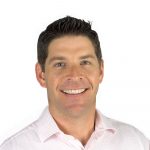 ePromos Promotional Products LLC, has been a leader in the promotional space since 1998, honored yearly with rankings in industry publications such as ASI and Promo Marketing's Top Distributors and receiving various awards for their technology from the Promotional Products Association International (PPAI). The company comprises three divisions: ePromos.com and Motivators.com, which serve businesses through their proprietary websites as well as ePromos Brand Solutions, which is an agency that provides highly customized merchandise and fulfillment solutions to enterprise clients. For more information visit www.epromos.com.
###
PRESS CONTACT
Kimberly Laffer Nick
Director of Marketing Communications
516.735.9600 (x385)
[email protected]