St. Cloud, MN, July 22, 2020 — ePromos Promotional Products, LLC., a leading promotional products distributor in the enterprise solutions and eCommerce space, is ranked #31 in the Advertising Specialty Institute (ASI) and Counselor magazine's Top 40 Distributors of 2020. This annual list recognizes the industry's top-performing promotional products companies based on prior year sales.

"We're honored to again be named to ASI's Top 40 list," says Steve Paradiso, ePromos President & CEO. "This ranking, up one spot from last year, truly reflects the hard work our team has put in to improve our offerings for both our clients and our staff."

This is the 6th consecutive year ePromos has made the Top 40 list. Rankings were revealed at Counselor magazine's first virtual awards ceremony. The event is known as the biggest promo recognition event, where they recognize individuals as well as top distributors and suppliers.

"2019 was a fantastic year, and while 2020 has its hardships with the state of the country and the state of the industry as it exists today, we feel proud to continue to lead in this space", Paradiso adds. As we continue to roll out our strategy throughout this year and bring on new strategic sales partners, we'll be well positioned to jump even higher in the rankings for 2021."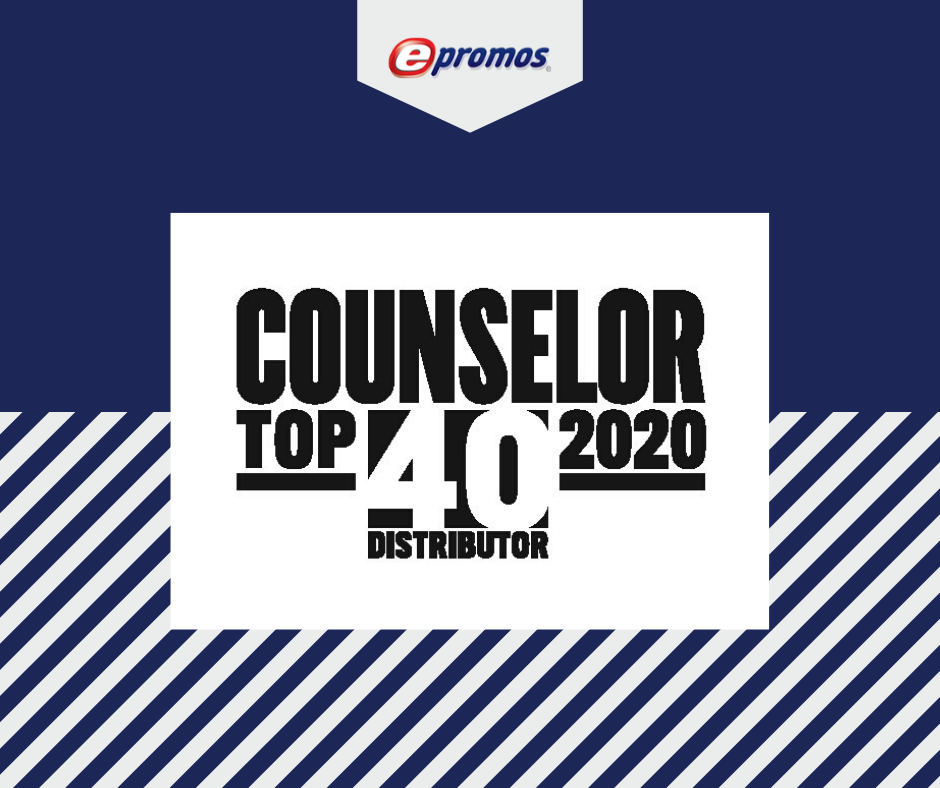 About ePromos
ePromos Promotional Products LLC, has been a leader in the promotional space since 1998, honored yearly with rankings in industry publications such as ASI and Promo Marketing's Top Distributors and receiving various awards for their technology from the Promotional Products Association International (PPAI). The company comprises three divisions: ePromos.com and Motivators.com, which serve businesses through their proprietary websites as well as ePromos Brand Solutions, which is an agency that provides highly customized merchandise and fulfillment solutions to enterprise clients. For more information visit www.epromos.com.
Keep up with all the latest by getting social with ePromos on Facebook, Twitter, Pinterest, LinkedIn, You Tube and Instagram.
About The Advertising Specialty Institute
The Advertising Specialty Institute (ASI) is the largest media, marketing and education organization serving the promotional products industry, with a network of over 25,000 distributors and suppliers throughout North America. A family-owned business since 1962, ASI also provides online research, marketing, advertising opportunities, trade shows, education, award-winning magazines, newsletters, custom websites and catalogs to help members sell, market and promote their brands.
####
PRESS CONTACT
Kimberly Laffer-Nick
Director of Marketing Communications
516.735.9600 (x385)
[email protected]