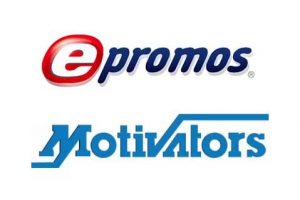 ST. CLOUD, MN. June 19, 2017 – ePromos Promotional Products, Inc. today announced that it has completed the purchase of select assets from Motivators, Inc. a long-time player in the online promotional products and corporate apparel space.
"Today's purchase including the Motivators.com brand and its customer base, is consistent with one of our key strategies to serve as a platform company in the promotional products industry," stated Jason Robbins, CEO of ePromos Promotional Products, Inc. "In the next few months our incredible management team will fully integrate Motivators.com and we plan to build on the successes of both brands to the benefit of all our customers. We are excited to have the team from Motivators join our ePromos family and use our proven approach to systems and selling."
The Motivators.com and its staff will continue to operate under ePromos' direction at their Westbury, New York location.
About ePromos
Founded in 1998, ePromos is ranked #31 in revenue among over 22,000 companies in the promotional products industry. ePromos has two divisions: ePromos.com, which serves businesses though its proprietary website and over 60 highly trained Brand Consultants, and, ePromos Brand Solutions, an agency that provides highly customized merchandise and fulfilment solutions to enterprise clients. ePromos has been recognized multiple times on the Inc. 5000 list, and has received more than 25 web awards and marketing accolades, as well as seven "Best Places to Work" awards. ePromos' primary goal is to enhance the power of its customers' brands by using custom merchandise and logo apparel.
For more information visit: www.epromos.com
Media Contact:
Kim Laffer Nick
ePromos Promotional Products, Inc. / Motivators Promotional Products
[email protected]
(516) 735-9600 x385
Media contact updated August, 2017