Quest Dentistry Increases Patient Retention & Growth with ePromos Promotional Products
Quest Pediatric Dentistry & Orthodontics specializes in making your child's experience positive and fun. With up-to-date technology, their dedicated and skilled doctors offer comprehensive oral health care with both acute and preventive services. The office environment ensures a fun and relaxing visit for patients and their parents. Quest's goal is to keep their patients' teeth healthy and keep them wanting to come back.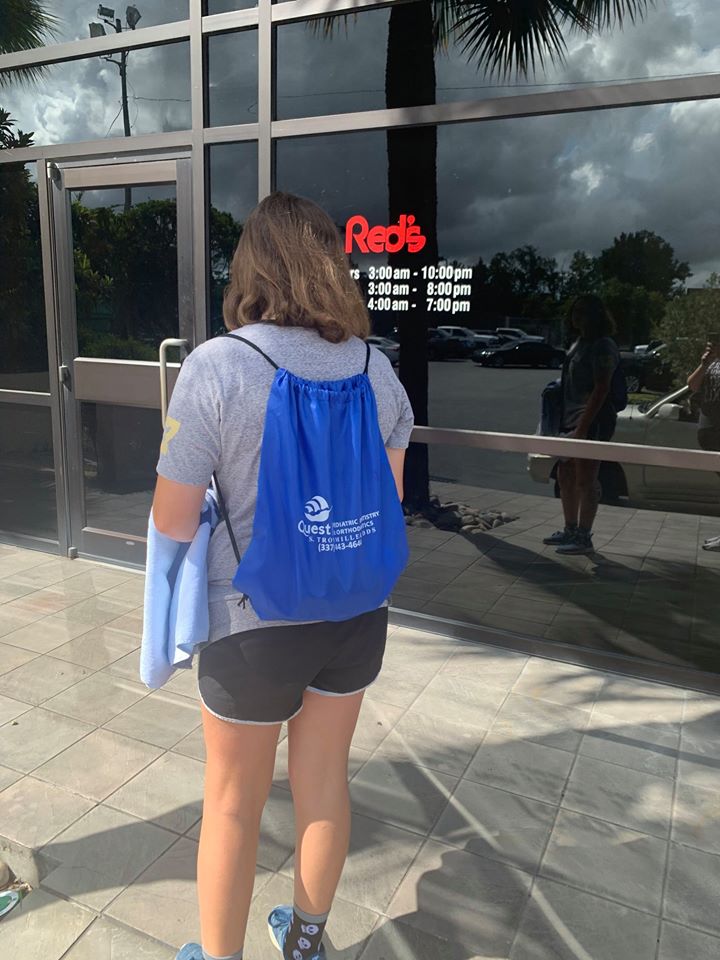 The office is located in Lafayette, LA and is home to several specialized pediatric dentists. These practitioners have completed an additional two years of post-doctoral training specifically in children's dental services. This unique education includes preventive techniques and restorative dentistry as well as child psychology, behavior guidance and special needs treatment.
In addition to providing children with exceptional and memorable oral health care, Quest also provides orthodontics services to all ages – from teens to adults.
With a strong focus on patient and parent satisfaction, Quest Pediatric Dentistry & Orthodontics faces a daily challenge of patient loyalty, return and growth. The office combats this problem with its unique and whimsical atmosphere, its energetic, fun-loving staff and the use of gifts to welcome all new families into their impressive base of 10,000 patients.
The Goal
Along with their outstanding service and kid-friendly environment, Quest's welcome gifts help ensure patient retention and build growth through word-of-mouth referrals. While the ultimate goal is to maintain patient satisfaction, their referrals demonstrate that satisfaction.
And so, the challenge was to find new high-quality promotional materials on budget that would convey the latest trends and complement their logo.
The Solution
Over the years, Quest had explored various promotional products companies. Quest's Director of Marketing, Stephanie Painter-Alleman was overwehelmed by the lack of consistency in quality until about five years ago, when she found it to be more productive to buy exclusively from ePromos.
"We were getting promotional products from all over, and it made no sense when I could contact ePromos and have them price out options," says Painter-Alleman. "ePromos' quality is above the rest. And our brand consultant, Paula, is honest and always lets me know what is popular and what will look great with our logo."
With pricing, turnaround time and customer service being a concern, Stephanie found the perfect package in ePromos.
"I love working with Paula. She always finds the best deals for me too," says Painter-Alleman. "She lets me know when items we order often are on sale or when items she thinks we may like go on sale. She also helps me match items with comparable pieces I've found on other sites. You can't beat ePromos' turnaround time, cost or customer service!"
The Results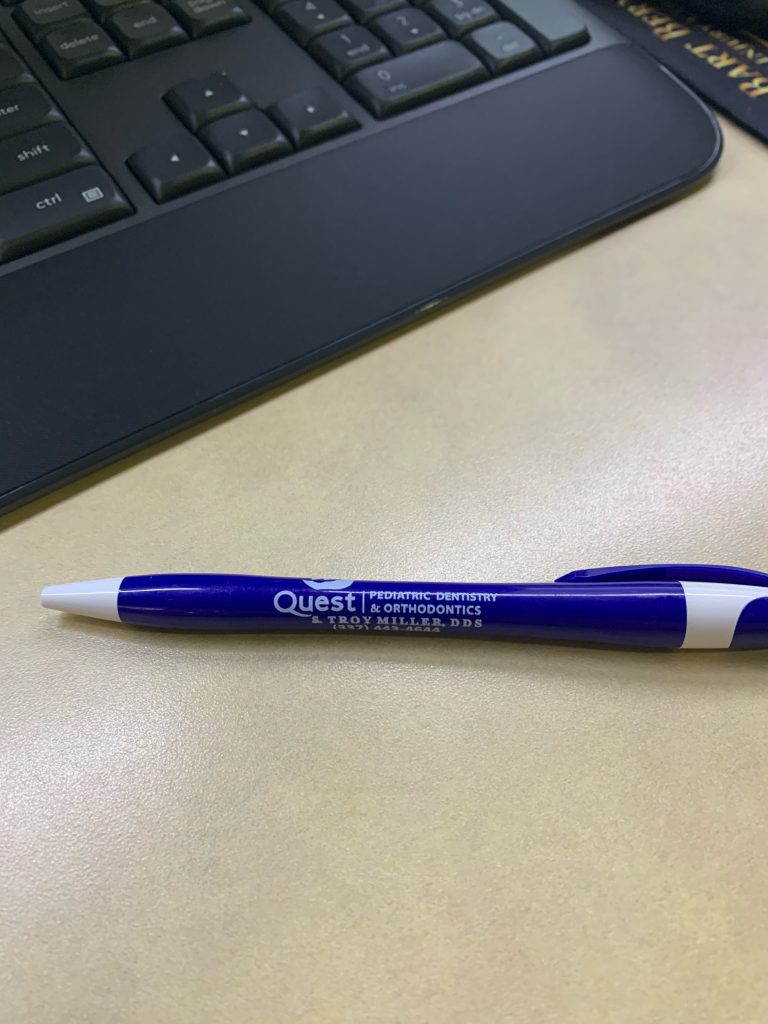 With the goal of building patient loyalty and word-of-mouth referrals, Quest has found ePromos' promotional products to go above and beyond expectations. Not only do their patients love the welcome gifts, Painter-Alleman herself has seen them in use around town providing additional impressions and instilling trust in the brand.
"I have four kids, and I love seeing our items all over town at school and athletic events!" Says Stephanie. "We switch products up seasonally or when we need a change. Often we have patients call us and ask to buy additional items if theirs broke or got lost. They love them!"
Quest Pediatric Dentistry & Orthodontics has seen a significant 30 percent increase in new patients over the years as well as an impressively high patient retention rate since utilizing promotional items from ePromos.
"Referrals are the highest compliment we can get in our practice, and these gifts help obtain that," says Painter-Alleman.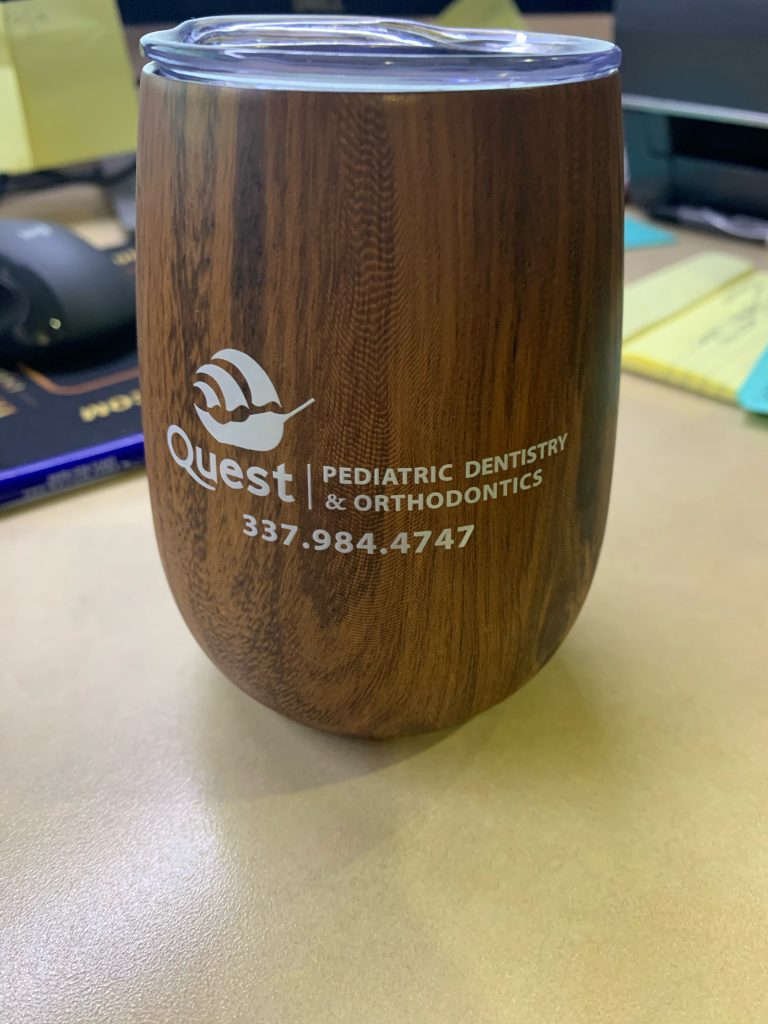 Quest has ordered a variety of products from ePromos including stemless wine glasses, insulated coffee cups, blankets, sippy cups, Bluetooth® headphones, fidget spinners and more. The welcome gifts are intended for the entire family with items the patients' parents can use out of the home as well as age-appropriate items for the children. They have been wildly successful in securing Quest's "wow" factor.
Painter-Alleman exclaims, "I will always work with ePromos! Their bottom line is always transparent, and each team member I've encountered provides such an amazing customer service experience. I LOVE ePromos!"
Looking to plan your next event or find a long-time partner? Call us—the Promo Know-How People—to get started.