Words Alive: Helping Students Reach their Full Potential
Reading is the cornerstone for success in school and beyond, yet 46% of fourth graders in San Diego are failing to meet reading and Language Arts standards. That is why Leslye Lyons, a social worker and avid reader, founded Words Alive with the belief that if you value reading and understand its fundamental connection to all aspects of your life, then you will be better equipped to thrive as a lifelong learner and productive member of your community.
Words Alive has been helping children in San Diego for over 20 years, but they are facing a new challenge with the educational interruptions being caused by COVID-19. The disparity in access to education continues to grow and San Diego students face the threat of falling farther behind in critical literacy skillsets.
Founded in 1999, Words Alive has been providing access to relevant and quality books, shared reading experiences that promote healthy reading habits, and a connection to reading that lays the foundation for continued success and "whole person" development. Their work bridges the gap in access to education for underserved children (0-18) and their families through their unique all ages program model.
In this last academic year, they served over 3,500 students and families in San Diego facing extraordinary circumstances such as homelessness, poverty, foster care, abuse, juvenile justice system impact, and teen pregnancy. Since launching remote programming and virtual resources in mid-March as a rapid response to COVID-19, over 26,000 visitors from throughout the country—and across the world—have come to Words Alive for help. As at-home education continues, virtual expansion positions Words Alive to continue reaching the most vulnerable populations in the San Diego community and beyond.
Core to these programs is a focus on making access to books a staple in all homes across San Diego. Studies have shown students and families are more likely to read and develop healthy reading habits when age-appropriate books are accessible but many of the children and families that Words Alive serves are living in 'book deserts.' Last school year alone, 13,559 new, quality books were provided to help participants build their home libraries.
Providing these wonderful resources to the community, and now the world, is made possible by generous donations. Words Alive is using their ePromos for Good reward to provide branded napkins and wine glasses to guests at their annual signature literary fundraiser, Cover to Cover, featuring world-renowned authors such as Salman Rushdie, Jodi Picoult, Isabel Allende, and most recently Emma Donoghue.
Traditionally, 400-600 people gather each year to connect with their most beloved authors, witnessing an intimate conversation about the author's life, writing, and featured novel—all while supporting a beloved children's literacy charity. This year, patrons will be co-hosting this celebration from their homes. Words Alive will provide the virtual author experience and essentials for hosting a party, including autographed books, branded items, and gifts for attendees.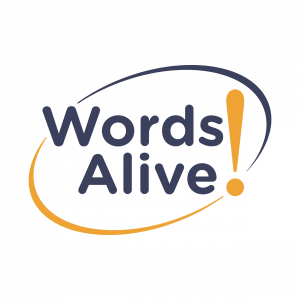 The format of this event will enable supporters to gather in small groups, or virtually, across the country to support the life-changing work of Words Alive. Donated items will be included in these event baskets to support their house parties. The goal of the 2020 annual literary event and fundraiser is to raise $100,000 to support and empower the growing vulnerable populations of San Diego County and beyond with this life-changing program.
Words Alive's ultimate objective is that students and families believe in the power of reading and love what reading means in their lives—that is the tipping point between someone who can read and someone who calls themselves a reader. Their services and programs are needed even more now as in-person school becomes harder for many families. We are excited to be a part of Words Alive's important mission in helping the children of San Diego, and beyond, develop a strong love of reading.
About ePromos for Good
Each month, ePromos selects a new non-profit to receive $500 in free promotional items of their choosing and can use these products for anything—fundraising, recruitment, simply getting the word out or anything in between.
Organizations are chosen based on their commitment to doing good—good we've seen in each of our winners, including the Rescue + Freedom Project, Save a Child's Heart and the National Youth Internet Safety and Cyberbullying Task Force.