How to Order Corporate Gifts in Bulk
Bulk gifts for clients and employees are an excellent way to get your brand image out and bring awareness to your business. Bulk gifts help ensure you'll never run out of items and keep you prepared for any occasion.
Gifts are also a great way to show appreciation to your employees, which is more important than ever since workers are leaving their jobs in record numbers due to feeling underappreciated. Gifts are just one of many ways to show your employees and clients that they are a vital part of what you do. Luckily, there are a wide variety of bulk corporate gifts that you can utilize for various occasions.
Bulk Gift Ideas for Clients
Gifts for clients should remind them of your brand and bring awareness to your business. Clients who receive these items will feel appreciated and seen, helping increase brand loyalty. Gift ideas for clients can often be customized to include your logo, slogan, website URL or other helpful information.
1. Swag
Apparel is one of the best ways to show appreciation to your clients while bringing attention to your brand. You can put sizeable logos and brand information on clothing items like sweatshirts, t-shirts and jackets.
You can buy these items in bulk and in various sizes to ensure you have enough for everyone and are prepared for your next big event. As your clients wear your swag, they showcase their dedication to your brand and bring in potential clients through word-of-mouth. Apparel is an excellent marketing tool and method for showing appreciation for your clients' loyalty.
2. Smartphone Accessories
Everyone uses a smartphone these days for all kinds of activities, whether catching up on work, scrolling through the news, streaming movies and TV shows or searching for specific information. These cell phone accessories can help streamline these activities while reminding clients of your business. These items can even become excellent marketing tools when your clients use them around friends, family members or other professionals in their industry.
Gifts you can choose for smartphones include:
3. Travel Items
Many people enjoy traveling, and some frequently travel as part of their work. You can equip your clients with travel items that help make their trips easier while bringing attention to your brand. Customize these travel accessories to include your logo, slogan or other relevant information to help promote your business.
Great travel gift ideas include:
Bulk Gift Ideas for Employees
Employees are just as crucial to your business's success as your clients since they're responsible for keeping your company up and running on a daily basis. Showing employees your appreciation through coworker gifts can help increase their loyalty, productivity and promote team bonding.
1. Personal Care and Beauty Supplies
Personal care items make excellent gifts for employees because they show you care about physical and mental well-being. Self-care and beauty items are useful to help individuals decompress when they get home from a busy day at work. Taking care of yourself, even through something small, can improve a person's well-being in many ways, such as decreasing stress and increasing energy.
Unique personal care and beauty items that make excellent gifts include:
These items allow employees to pamper themselves at home, so they come into work feeling refreshed and rejuvenated. The branded items also remind employees they're valued as part of your company, which can help increase loyalty and reduce turnover rates.
2. Office Supplies
Office supplies can make your employees' jobs easier while adding a branded experience to their workday. There are various valuable supplies that you can get for your employees, such as desk organizers, notebooks, pens and pencils and other items to help your workers complete their tasks.
Some office-related gift ideas include:
These gifts have excellent utility, helping employees keep their work in order while showing that their employer is willing to invest in things that help improve their efficiency. These essential items can help your employees continue their work from anywhere, whether working in the office or from home.
3. Computer Bags
Whether your employees work in the office or at home, they're likely using a computer during their workday. You can make it easier for your team to carry their computers from one destination to the next with computer bags.
Our recommendations for quality computer bags include:
Computer bags have plenty of space for laptops and office supplies, so people can carry everything they need in one convenient place. These gifts have excellent utility and show your employees that you care.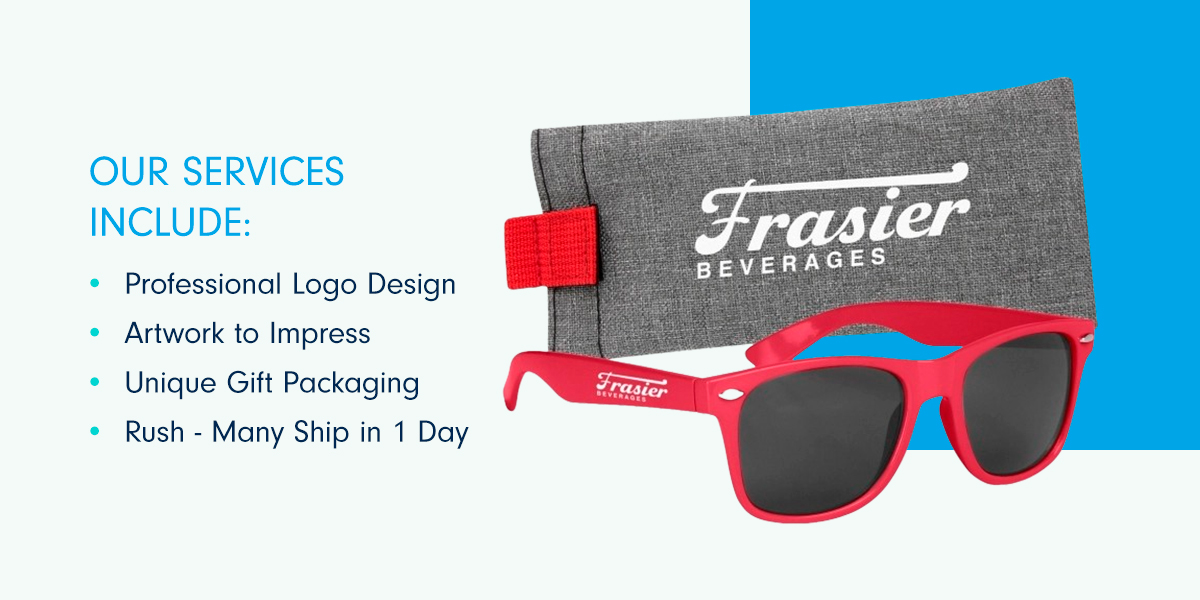 How to Order Bulk Corporate Gifts
Whether you're looking for Christmas gifts for coworkers or something unique to gift to clients and employees any time of year, you want to ensure that the bulk gift you choose is ideal for multiple individuals. There's a lot of planning involved, and you want your gifts to be thoughtful without wasting resources. Consider the needs of your clients and employees so the gifts are practical, and make them unique enough to stand out and show your appreciation to the recipients.
Simplify bulk gifting by working with ePromos, where we specialize in bulk gifts. We have numerous gift options and various services to help you customize items to meet your requirements. Our services include:
Logo design: Our skilled team can work with you to ensure your logo is perfect before you buy your promotional items. We can create concepts to show how your logo will look on your items, so you get a gift that's representative of your brand.
Artwork services: Our designers work hard to make sure all orders are at peak quality. We can help you create artwork for your products so that they make an impression on your clients and employees.
Gift packaging: We can assist with all your unique packaging needs for mailed gifts, whether you have special packaging requests or a shipping schedule. Let us know what you need, and we can help!
Rush services: We have many items that can be shipped in just one business day, ensuring you receive your order in time for special events or the holiday season. Send us your timeline, and we'll do everything we can to get your bulk gifts to you on schedule.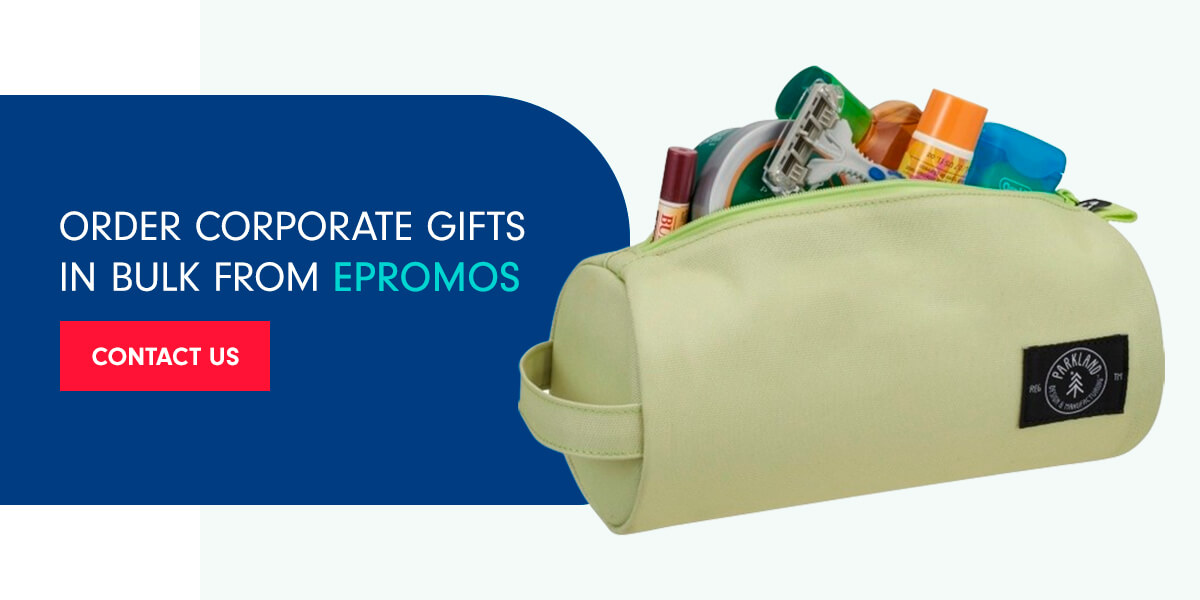 Order Corporate Gifts in Bulk From ePromos
Bulk gifts are an excellent way to show your clients and employees that you care and value them as vital parts of your business operations. You have numerous options, including apparel, drinkware, office supplies, promotional gifts and more. Wow your employees and clients by choosing a gift that stands out among the rest — browse our collection of corporate gifts today.