15 Back-to-School Promotional Giveaway Ideas
Do you want to encourage school spirit and prepare your students for the new school year? Getting back into the school routine can be challenging. Gifting your students back-to-school promotional items can encourage school spirit and prepare them for the new year.
Through various school giveaways, you can equip your students with the tools and motivation they need to excel. Whether you create school swag bags as prizes for giveaways or decide to hand them out, you can promote your school and contribute to creating a successful and enjoyable school year.
Here are several cheap prizes for students you can include in your giveaway:
1. School Pouches
Students all the way from elementary to high school can benefit from a new pencil pouch for their school supplies. Students will have room to put their pencils, erasers and pens. These pouches can feature your school's branding, logo or motto to encourage school spirit and motivate your students.
2. Calculators
A calculator can be a handy school item, especially in science and math classes. Ensure your students can take on their lessons with a new calculator. You can sell them at a reduced cost or give them away as a fun prize.
3. Backpacks
All students need a quality, spacious backpack to keep their books and supplies. A promotional backpack can help students keep their essentials organized and get them excited about school. You can imprint backpacks with your school branding and colors to foster school spirit and promote your school.
4. Water Bottles
Giving out water bottles on the first day of school or as prizes at sports events can be an excellent way to help students stay hydrated. Giving out water bottles can also encourage drinking water as part of your school's health and wellness initiative. You can add your school logo on water bottles and give students a convenient way of staying hydrated at all times.
5. School Supplies
Running out of school supplies is normal over the course of the school year. Give them peace of mind by offering them promotional supplies like rulers, sharpeners and pencils so they always have a spare.
6. Notebooks
A promotional notebook can be a handy school giveaway for preparing students for the school year. Notebooks can be excellent for elementary school students to use in their free time. Middle and high school kids can use their notepads to take down important study notes and keep track of assignments. You can brand school notepads and add motivational mottos to keep students inspired.
7. Drawstring Sports Bags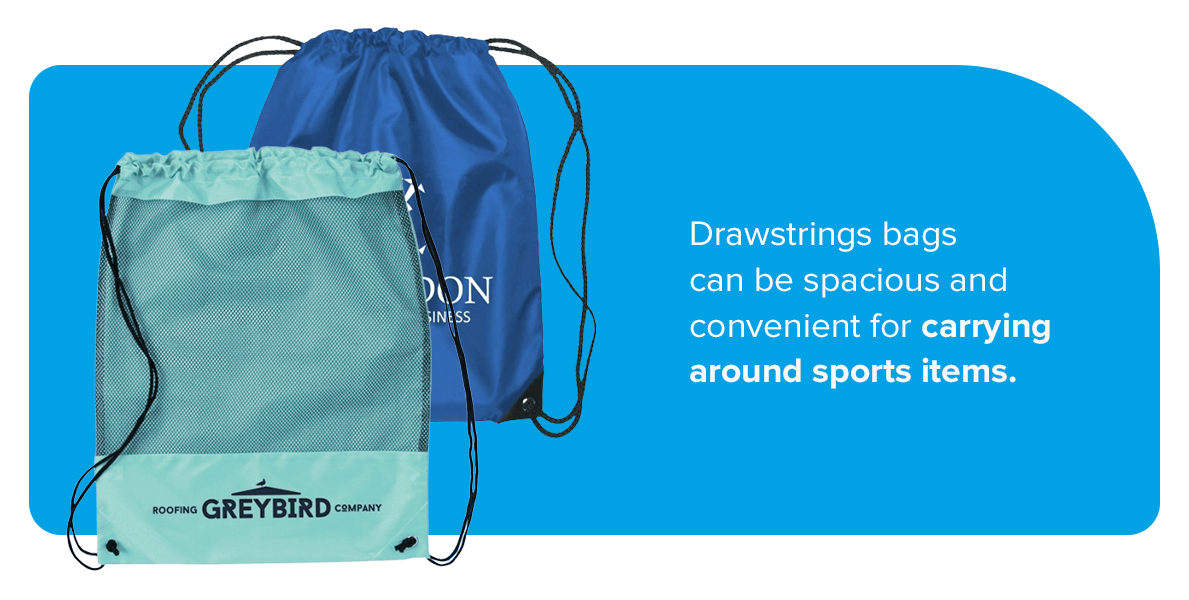 You can help your students prepare for upcoming sports and extracurricular activities with a back-to-school bag to store their after-school items and changes of clothes. Drawstrings bags can be spacious and convenient for carrying around sports items. Giving students branded sports bags can promote a uniform dress code and your school.
8. Highlighters
Highlighters can be an excellent item for students in various grades. Younger students can use highlighters for art class, and high school kids can use them for studying and color-coding their notes. You can brand and hand out multiple colored highlighters to give students a complete array to use throughout the year.
9. Sticky Notes
Sticky notes can be affordable and valuable back-to-school promotional items. Students can use them to mark sections in their textbooks, study notes or library books.
10. Pens and Pencils
All students need pens and pencils and can forget them occasionally. You can gift your student's promotional pens or pencils on their first day or before school starts. Students can keep these as a backup if they run out. Pens and pencils are sharable items and can be an excellent way to promote the school brand.
11. Staplers
Staplers can be the perfect giveaway item for high school students who must staple their reports or assignments. Save your students from searching for a stapler before their assignment deadline with a mini-stapler giveaway they can keep in their backpacks or pencil pouches.
12. School Swag Bags
If you want to ensure your students have all their essentials, a school swag bag is an ideal giveaway. Swag bags can have all the essential school supplies, like a ruler, water bottle, pencil pouch and pen, and make valuable prizes.
You can use a swag bag for prize giveaways at sports events or sell them at discounted rates for an affordable back-to-school kit. With numerous school swag bag ideas, you can create versatile prize bags for different grades and age groups.
13. Lanyards and Key Tags
You can give away lanyards and key tags to help your students keep track of their keys or access cards. Lanyards and key tags are excellent promotional items that students can always have on them, showcasing school pride.
14. Flash Drives
Looking for a hard drive to transfer assignments and reports can be a regular occurrence for students, especially right before project deadlines. Giving away branded flash drives can be a welcomed and valuable prize that can save students from handing in overdue homework or losing access to assignments.
15. Lunch Bags
Some kids prefer to pack their lunches. Gifting students a new promotional lunch bag can encourage them to bring and remember their lunches and snacks. You can also add your logo to lunch bags and give them as prizes at school events.
Get Your Students Excited With Back-to-School Promotional Items From ePromos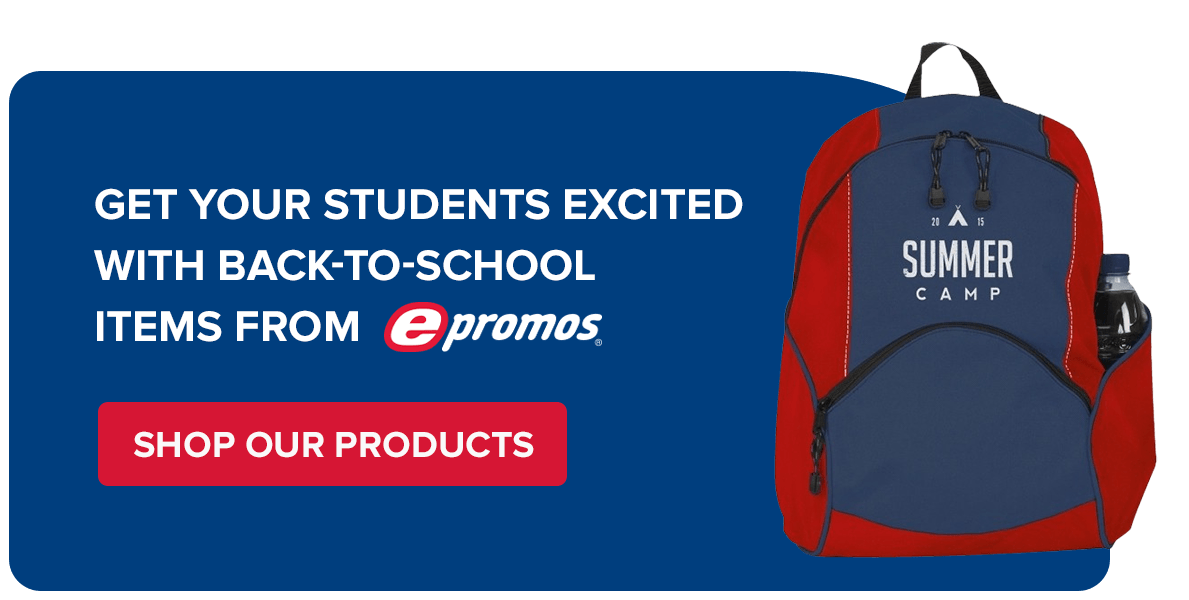 Are you planning a back-to-school giveaway? Choose ePromos for inexpensive yet quality school prizes for your students. ePromos provides a wide selection of affordable and creative promotional school items that are perfect for back-to-school giveaways.
Create school swag bags or supply kits with essential promotional items to benefit all students and promote your school. Promotional items can help your school stand out and attract interest from new parents. Our expert branding can help you meet your marketing goals while fostering school spirit. Give your students prizes that will make them feel motivated and excited about going back to school.
Shop our wide selection of back-to-school promotional giveaway items today.