Must-Have Promotional Products for Realtors
Realtor promotional items are essential to how a realtor gets new clients… and gains repeat business. Realtor giveaways are the #1 established marketing tool for real estate agents. Check out our promotional product recommendations – from small items that can be easily distributed, and even direct mailed, to larger items that really let your customer know you appreciate them. You'll be the realtor people call first when you use these top-rated realtor promo items.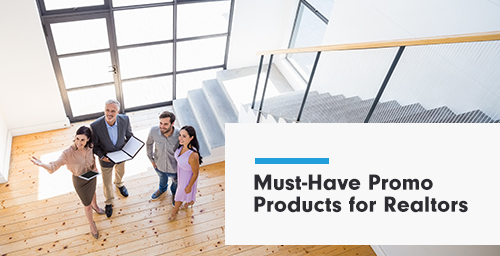 Top 10 Convenient-Sized Promotional Products for Realtors
#1 Promotional Computer and Cell Phone Accessories:  Everyone will use – and love – these tech products. From web cam covers to laptop decals to the ever-popular cell phone pop sockets  items are easily left out at an open house and are high-use, long-lasting products. These items are even compact enough to include in direct mailings and are fun and useful alternatives to the age-old business card.
#2 Promotional Real Estate Drinkware Accessories: Can coolers, environmentally friendly reusable straws, swizzle sticks, light up ice cubes – what do these items have in common?? They are versatile drinkware accessories that'll get your business noticed!! Pass out at parades or open houses, partner with food delivery for a special promotion – the possibilities are endless (and the shelf life long!)
#3 Promotional Magnets and Magnetic Clips: Magnets are kept on the refrigerator – that means every time someone goes there; they see your real estate promotional product – that's a lot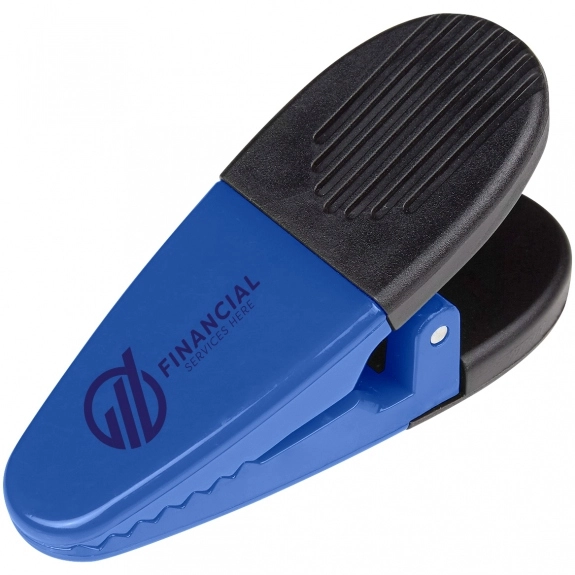 of advertising, folks! Magnets are fun too; who knew you could get holiday magnets or magnetic custom clips or house shaped magnets? The shapes and sizes and colors (and well-spent advertising dollars) are limitless!
#4 Promotional Masks and Mask Accessories: Sure, we've all gotten used to masks during this health crisis and have our favorites that we wear again and again, but mask accessories are just as important! These promotional masks and mask accessories are in high demand:
mask lanyards
reusable masks
back to school mask kits
custom face shields
anti-fog masks
ear saver custom mask holders
mask hangers
PPE kits
#5 Promotional Real Estate Pens: Promotional pens are perfect in every way! How can that be, you ask? Well, because promotional pens have…
desirable distribution features – promotional pens are easy to order (low minimum), simple to store (take up little space), easy to circulate (grab a handful for every event),
customization – available in recognizable brand names (want a BIC pen, a Scripto pen, a Pilot pen??),
a variety of themes (want a holiday themed pen or a pen with a special grip??),
everybody uses pens (your potential, current, and former clients, your professional photographer, your title company partners, etc., etc., etc.)
everywhere (at the bank, at the gas stations, at school, at your office on closing day:)
#6 Promotional Sticky Notes and Notepads: Sticky notes on the mirror, on your desk, or in the car…these are some places that people put sticky notes. Your brand can be all these places too! Promotional sticky notes and notepads are an item that will grow your real estate business. Sticky notes help people remember important things; make your business important.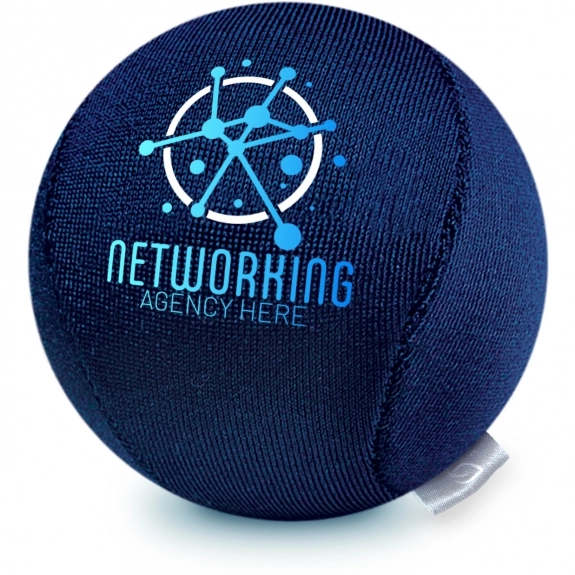 #7 Promotional Stress Balls and Stress Relievers: You are vital in relieving the stress of buying or selling a home – step up your game by giving fun and practical stress balls. Pass out at a house closing and you will be talked about! Promotional stress relievers can come in the shape of a house, or key, or as a full color cyber gel custom stress ball; add colors or an attachment. So many choices – so much advertising.
#8 Promotional Flashlights: What's the #1 thing people forget during a move ? Well…toilet paper and FLASHLIGHTS! Promotional flashlights will make life easier for your clients and your business partners (like house inspectors and photographers) Promotional real estate flashlights can be as compact as a bicycle light or as unique as a flashlight/bottle opener combo. Brighten your brand!
#9 Promotional Snacks, Mints, and Gum: Consumable promotional products are the golden ticket – everyone wins! Bring promotional snack packs, shareable candy boxes, or mint slide tins to your next open house or sponsored event, or provide to kids (with parent's permission, of course) while you talk house details. Many are refillable for months, or years, of sharing and promoting your business.
#10 Promotional Personal Care Products: Show clients and business partners that you are concerned for their well-being by having personalized hand sanitizer in your real estate office. Give away hand sanitizer spray or wipes at community festivals and parades. Promotional products for real estate agents show your concern for safety and comfort and many can be refilled again and again for long lasting protection.
Top 3 Most Important Large-Scale Promotional Products for Realtors
#1 Promotional Real Estate Bags: custom drawstring bags, reusable tote bags, personalized lap top bags, gift bags, paper bags, gym bags… OH MY! Promotional bags are affordable and functional items that give your business a boost. Hand out promotional bags at trade shows to make booth hopping easy or use promotional bags as giveaways at summer parades or community festivals. Everyone will appreciate being able to tuck away their trinkets and remember your real estate business in the process.
#2 Promotional Technology Products: People love seeing new technology and they especially love getting new technology. Promotional technology products leave a huge impact on your audience. Giving away wireless earbuds or docking stations, personalized outdoor Bluetooth speakers or webcams will make you the talk of the town. Your associates will love receiving the latest in technology (like the legendary Perfect Tech Kit ) and your brand will stand out with these special gifts and gadgets.
#3 Promotional Real Estate Apparel: "Do you know so-and-so?" "Have you been to this place or that place?" "Where'd you get that shirt?" These are a few of the conversations that promotional apparel products start! Imagine adding, "Did you buy your house from …?" "Hey, I'm thinking about selling my house!" "Was… your realtor?" Promotional real estate apparel items like hats, t-shirts, and jackets get people talking! Picture your real estate or softball team sporting personalized gear with your logo!
Be the Realtor People Call First because of these Promotional Products
Be prepared for your next open house, consulting project, or sponsored event by having a stash of products at the ready. These real estate promotional items will help your business succeed. Increase your visibility! Contact one of our promotional product experts today to get your personalized item order started!
Need help choosing a few of these great ideas?? We'll help you brainstorm!!