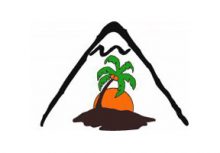 "The Village" Mountain Mission Project is a non-profit organization designed to empower people living in poverty in the Dominican Republic. The mission provides assistance for families and fosters cross-cultural connections between Dominicans and those individuals inspired to help.
With the help of dedicated volunteers, "The Village" completes at least six houses per year and has grown to include three branches of service: construction, education and medicine.
Building houses and schools is truly at the heart of the mission. The mission was founded as a construction program in 2000, when founder Bill Benson sailed into the harbor of Luperón in the Dominican Republic. Travelling around the surrounding countryside, he quickly fell in love with the culture and the people he was meeting. Bill saw that many of the people he met lacked basic shelter, so he began gathering people to build houses. The first house was built in 2004. Since then, more than 60 homes have been built in several villages between Imbert and Luperón. The home design has changed dramatically since the beginning, and currently, homes are built of half block and half wood, with or without a porch. The average size is 18 x 21 feet.
The mission not only strives to meet a physical need, but also foster the bond that develops between the family and participants. The families will live in their new house for years, improving their quality of life, but the long-lasting impact for the homeowner, the participants, and the community is the relationship they develop.
For those who want to make a difference, the Village Mountain Mission Project organizes high adventure, hands-on trips and a deep understanding of life in a developing country. The village hosts an American-based high school, college, church and town groups and organizations for eight-day missions, mostly during the summers and spring breaks.
Donations to The Village Mountain Mission go to staff stipends, tools, building supplies, teaching materials, a computer and miscellaneous items such as batteries, flashlights and general maintenance.
February 2018 Winner
ePromos Promotional Products, Inc., a leading online distributor of custom logo merchandise, has awarded $500 worth of promotional products to The Village Mountain Mission Project. They received this award because of their devotion to the improving the lives of the poverty-stricken in the Dominican Republic. We can't wait to see how they will use promotional items to promote their cause.
ePromos for Good
ePromos believes promotional products are much more than items imprinted with a logo – they have the power to drive action, inspire change, and make a lasting impact. We want to make a difference by sharing promotional products with organizations that are helping to create a better world. That's why ePromos for Good was created. Selected organizations may use the promotional items as they see fit – whether it's thanking volunteers, recruiting donors, or spreading the word about their organization. Click here to apply now.