The Ultimate Guide to Promotional Drinkware
Drinkware is one of the most popular promotional products out there — and for good reason. A whopping 82% of consumers admit the primary reason they keep a promotional item is for its usefulness. And really, what's more wonderfully useful and practical than some drinkware? After all, how many different types of drinkware did you already use today? Keep in mind, drinkware, as a category, includes a number of different styles, including ceramic mugs, glasses, water bottles, wine glasses, to-go tumblers, and more, so by the end of the day, you've likely gone through several different styles. See? Usefulness! In this piece we'll explore the many different styles of promotional drinkware available, including drinkware accessories, as well as the ordering process, and how to effectively distribute your promotional drinkware.
Types of Promotional Drinkware
As mentioned above, there are many different styles of drinkware. Best of all, these are useful year-round, so you can't go wrong with any of them no matter what time of year you order. Here are some of our favorite styles for promotional use:
Promotional Water Bottles
When it comes to promotional gifting, water bottles are always a hit. They're incredibly convenient and functional, particularly considering the green/sustainability movement, which encourages individuals to ditch single-use plastic water bottles and instead fill up with reusable bottles. ePromos offers a ton of different types of water bottles, from metal (available in both aluminum and stainless steel), to plastic, to even foldable pouches (true on-the-go convenience — no bottle to lug around when it's empty!). For those especially green-minded, we even offer a biodegradable plastic water bottle. We also offer a handful of unique features, such as triple-insulated and vacuum sealed (musts for keeping beverages cold for hours), and squeezable bottles (perfect for grabbing a quick, refreshing swig during a sports match or exercise). Promotional water bottles can be as unique as you need them, meaning they are fully customizable as far as imprinting your branding onto them, including company name, logo, and/or any artwork you may like.
While almost everyone has a use for a water bottle, they are a particularly great choice for a fitness-focused brand, including sports, exercise/fitness programs, and/or outdoor adventures. They make great gifts for family-friendly brands, too, thanks to their portability. And of course, again, the environmental stance!
A few of our favorites: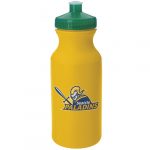 • Heavy duty, BPA-free classic water bottle

• Full-color, triple-insulated stainless steel water bottle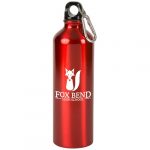 • Aluminum water bottle with carabiner
Custom Tumblers and Promotional Travel Mugs
As a nation, we're pretty obsessed with coffee, which is why custom tumblers and travel mugs make such great promotional gifts. ePromos offers several styles, including no-handles (tumbler style) and handles (more like a mug), with many features. Said features include vacuum insulation, triple insulated, and tapered (helpful for fitting into car cupholders), to name a few. These promotional travel cups are perfect for keeping beverages hot or cold for hours at a time, making them wonderfully versatile and useful anytime of the year. Perhaps the best thing about this style of drinkware is the fact they're travel-ready, meaning your brand will literally be on the go!
A few of our favorites: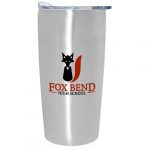 • Triple-insulated stainless steel tumbler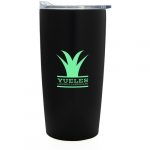 • Stainless steel tumbler with plastic liner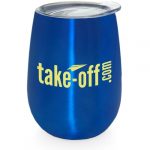 • Dual wall stemless stainless steel wine tumbler
Promotional Coffee Mugs
Across the country, kitchen cupboards are full of a hodgepodge of coffee mugs — why not get your brand included in that collection? Promotional coffee mugs are a delightful gift, especially when you consider that on average, Americans drink 3.2 cups of coffee per day! Alternatively, they also make for a fantastic gift to office employees as not only a token of appreciation, but a great way to ditch the paper or Styrofoam® cups currently being used in your office kitchen and to "go green". Mugs are also a favorite promotional item because they never go out of style.
A few favorites to consider: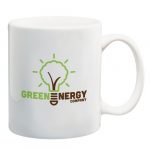 • White ceramic coffee mug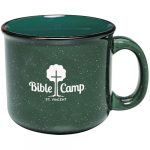 • Ceramic campfire mug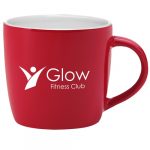 • Two-tone traditional café mug
Accessories and Drink Holders
If you would like a promotional gift that is drinkware-related, but prefer something smaller, consider this category, which includes much loved and used items like Koozies®, reusable straws, bottle openers, and the ever-funky LED light-up ice cubes. Being smaller in size, these options can be easier to carry (particularly useful at a big event, such as a concert or festival) and sometimes less expensive, too.
Some of our favorites: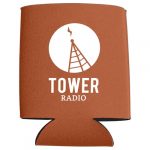 • Budget folding can cooler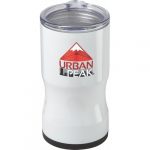 • Full-color urban peak 3-in-1 insulator/tumbler

• Stainless steel straw with travel pouch
Ordering Promotional Drinkware
Ordering promotional drinkware with ePromos couldn't be easier. To start, you'll simply need to pick your product(s), such as the options we've reviewed above. Remember, we offer samples on almost every product we carry (free or a small fee) so there will be no surprises between what you see online and what you receive. We like to think that our sample offerings take care of that upfront! After deciding on a product, you'll need to choose a quantity. This is an important factor, as it affects pricing — the more you order, the cheaper the per item cost. For example, our metallic iridescent ceramic mug is priced at $3.29 per unit for all orders under 144. But an order of 144+ drops the per mug cost down to $2.99 (a 9% savings per mug, with even more savings on larger orders).
An interesting tidbit — printing methods vary between the different styles of drinkware — single color, full color, or engraved depending on your desired custom artwork, and whether the item specifies engraving. One example, our laser-engraved insulated wine tumbler, which makes for a fun but elegant party favor.
Once you've nailed down product, quantity, and design, it's time to ORDER…and let us take over. We'll send you sample artwork, including a mocked-up design for you to approve before we begin printing anything (part of 110% customer satisfaction guarantee).
Giving Away Promotional Drinkware
Promotional drinkware is always a good idea when it comes to gift ideas. That said, it can be costlier when it comes to some of the premium products. These higher-end items may not be economically feasible for a large convention giveaway with thousands of attendees, but may be just right for a small, thoughtful gift. A few ideas on how to distribute more expensive drinkware items:
• Employee gifts — High-end drinkware makes for a smart and elegant corporate gift for employees. The holidays and/or reaching a special milestone are both good occasions to splurge on a more expensive item.
• Sign-up/welcome gift — New customer acquisitions can be a challenge, and it always helps to entice them with freebies. Offering a high-quality water bottle as a thank you to new customers that sign up during a specific promotion, mailing list, etc., is a great way to show how much you care about your customers from the get-go.
• Special giveaway for top clients — Showing the love to your VIPs is important for maintaining happy customers — and letting them know how much they're appreciated. Gifting premium drinkware to your top customers is a way to not only show that appreciation but make them feel special in return.
• Add-on gift — Offering a free add-on gift with purchase is a fantastic way to encourage customers to buy from you. After all, everyone likes free stuff. For instance, gifting an insulated tumbler with a purchase, is a great customer incentive, as well as a nice way to say "thank you".
This concludes our Ultimate Guide to Drinkware. We hope this piece has not only convinced you of the wonderful ways promotional drinkware can help elevate your brand but please your customers as well. Ready to have something whipped up? Contact our expert Brand Consultants (via phone, chat, or email), who are standing by to answer any and every question you might have, as well as get that order placed, created, and out the door on its way to you — and your customers — ASAP!
Interested in keeping up with what's hot and new in the promo world? Follow us on Facebook, Instagram, Twitter, LinkedIn and Pinterest!
Additional Promotional Guide Resources: