How to Have the Best Custom T Shirt as a Promotional Apparel Product; The Best T-Shirt Logo Size & Dimensions
Updated on April 19, 2021
Screen printing a t shirt is a big deal – after all it is walking advertising for your brand and your business. A promotional t-shirt can be one of the most important investments in your marketing playbook. Be sure to get it right with these important tips!
We'll discuss t shirt logo size, custom logo placement, personalized t-shirt logo shapes, and, finally, comfort. Your custom shirt could potentially promote your brand for years to come so you want t shirt dimensions to be spot on. According to the 2020 ASI Ad Impression Study, having the perfect blend of each area will guarantee a massive ROI. People will wear your promotional t shirt because it is useful, is comfortable, and looks super cool.
T-shirt Design with Your Audience in Mind
Once you've made the decision to add promotional t-shirts to your marketing plan (great choice, btw) the next thing you want to consider is your audience. Who will be wearing your custom logo shirt? Who do you want to wear your apparel? Who will see people wearing your brand?
If the people who will be wearing your shirts are school-age athletes, you'll likely select a very different shirt than if your target audience is rock music concert goers. The color of the shirt will probably be different for each group as will the material and likely the logo size, placement, and shape.
If you are outfitting participants in a charity 5k you will want a t-shirt material that offers moisture wicking features & is breathable. You'll also select colors that are vibrant yet tasteful & don't clash with other color selections.
Should your audience be employees in a professional setting, the logo placement, shape, and size will be important. You'll want your artwork to be visible from a closer distance rather than readable from afar. The colors you select will be more neutral & the shirt might have long sleeves depending on workplace conditions.
Let's say you are planning to sell your promotional apparel. Selling t shirts & other promotional apparel is one of your best advertising investments but think carefully about who your audience is first. Your customers probably come from all walks of life, so offer t shirt varieties that appeal to everyone. Select logo shapes that are pleasing to many people, choose logo sizes that turns heads, and pick logo placements that attract attention. The artwork you choose will make a difference.
Knowing your audience & selecting promo t-shirts for them, will ensure your investment in custom t-shirts is money well spent. Now that you have considered who your audience is…what exactly does tshirt logo size, logo shapes, and logo placements mean??
Positioning Custom T-Shirt Logo Placement When Purchasing Promotional Apparel
Gone are the days of promotional t-shirt logo placement being one size fits all. You have choices in t shirt logo placement… lots of choices. Front, back, left chest, right chest, full front, you could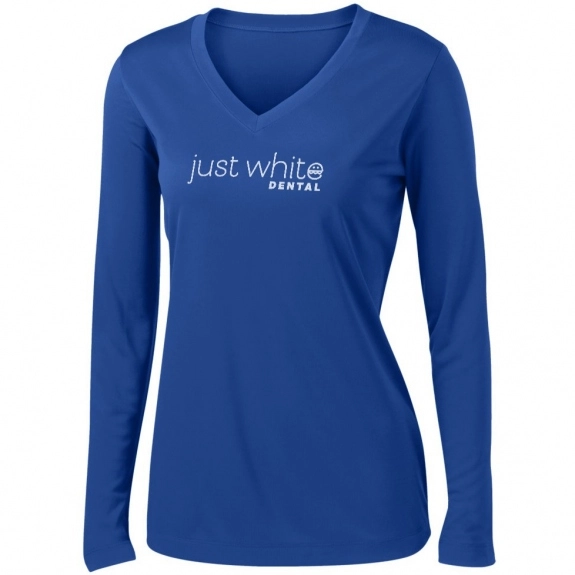 even choose to have your artwork imprinted on the sleeve or neckline of some tee shirts.
Certain t shirt selections may include a trademarked brand logo as well. If you are a big fan of a brand like Carhartt or Champion, these might be great options for you. Check out these examples of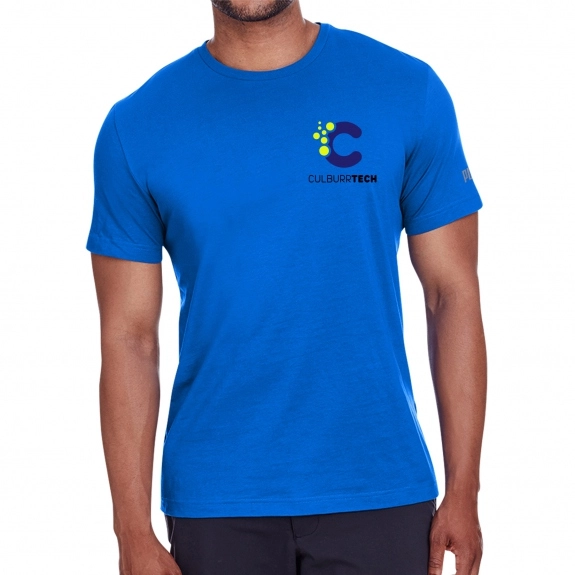 different logo placements. In some cases, you will have more than one option, be sure to check with your brand consultant for more information about custom logo placement.

Primary Shape Options for Logoed Tees
You may already have your logo design selected & in heavy rotation, but what if you don't have a primary logo or what if you want options for your logo to really stand out on a promotional t-shirt? A great place to start thinking about this is with the shape. The shape of a logo matters & can range from fun and business-relevant to practical and traditional.
Symmetrical – think back to 5th grade math…symmetry is when you fold a shape in half & the two sides match perfectly, like squares or circles. These logo shapes are perfect for centering under the neckline of a promo shirt.
Wide – this tshirt logo shape is like looking through the wide lens option on your smartphone. It's rectangular with the long edges spanning the width of the shape. A wide logo is a great option for the back of a shirt or centered in the middle front.
Tall – flip that rectangle around & you've got a tall logo. This shape accentuates the length of the logo & is perfect for bottle shapes or oval designs. This artwork is long & tall.
Full – a full shaped logo takes up a lot of space. It is wide & tall & long all at once. These designs can be very effective at catching people's attention. They are typically busy shapes but can be clear and concise at the same time. This shape is great when you have lots to say with your logo.
Here is an example of a logo shapes that is on point: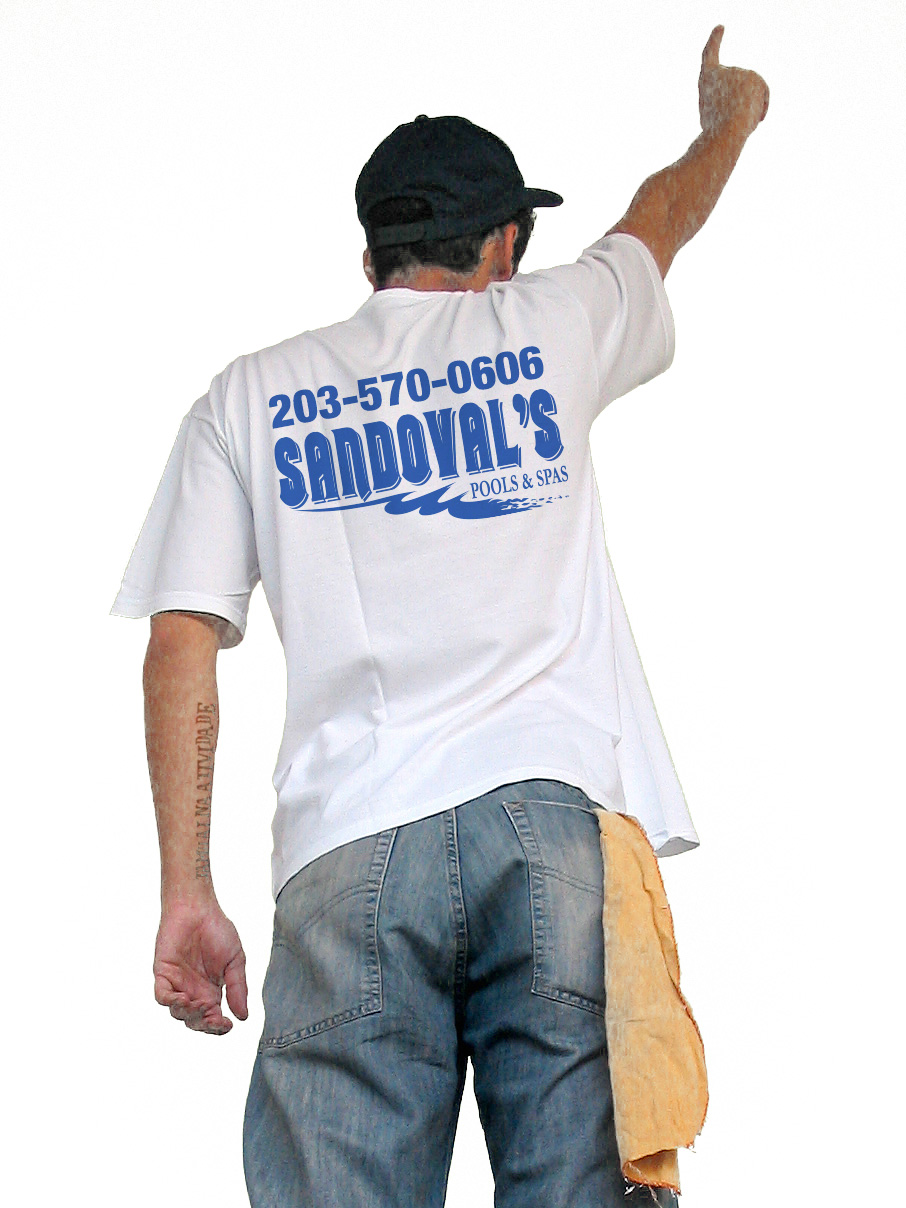 Here is an example of a logo shape that misses the mark: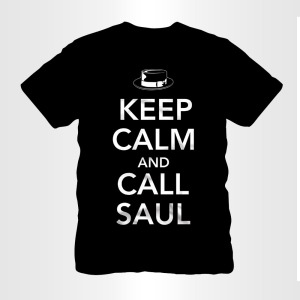 No matter what you want the shape of your logo to say, you are sure to find the perfect logo shape for your brand. Be sure to consider each of these logo shapes for your promotional apparel item & think "outside the box."
Promotional Shirt Logo Size
For your business logo think like the girl with the yellow hair…not too big, not too small – just right. Certain logos will look fantastic in a big, giant size & others will be best in a small size. A few things to think about while you're selecting the size of your artwork is the complexity of your design, the number of colors your logo has, and the size selections of your custom t shirts.
How Complex is Your Design?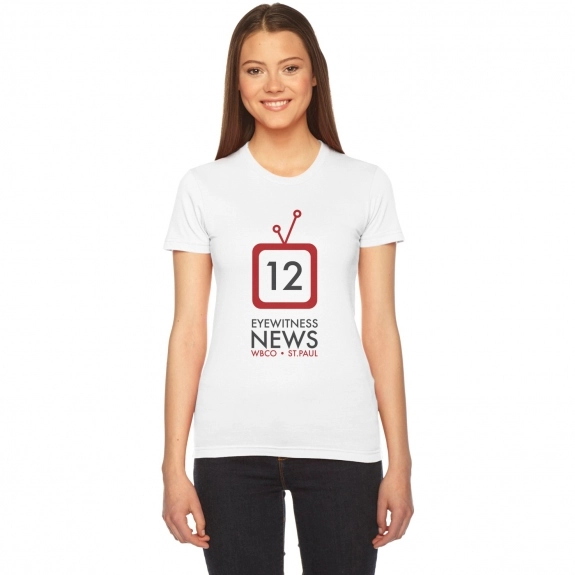 This logo design has clean lines & professional looking fonts; it looks great in this large size layout. It might not look so good in a left chest position, however, because of the complexity of it. Many designs with lots of wording or intricate images would most likely look best big rather than small.
How Colorful is Your Logo Artwork?
A logo that has multiple colors usually looks sharpest in a larger size compared to a smaller size. When colorful logos are condensed too small, they can sometimes lose the clean, crisp lines the logo originally has. In the case of the baseball player logo on the custom tshirt pictured below, the image looks fantastic in this large size. There are 5 colors in this logo and making it any smaller might make some of those colors less vibrant.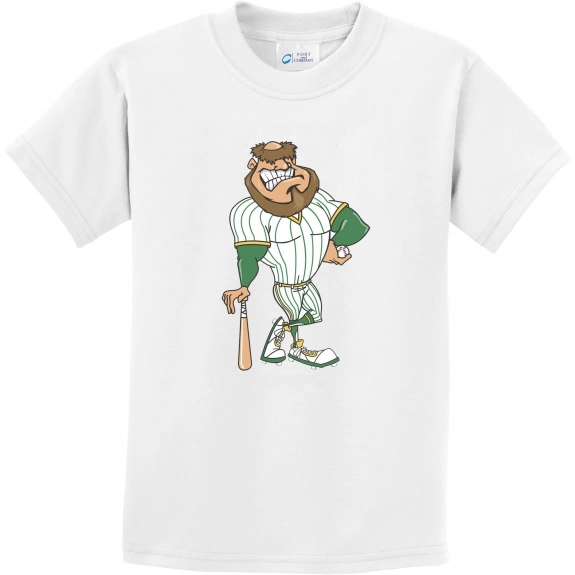 BONUS TIP!! Another color consideration with your logo is whether you should use a "knock-out." A knock-out is the absence of color, almost like a stencil. The promotional product makes up the color. If you want to try this concept, think about the color of the custom shirt you are using.
Here's a great example:

If you have a logo that is similar to the epromos logo above, you could use a white t shirt that would make the use of white ink unnecessary. It's always best to check with your brand consultant to ensure the product look the best it can.
What Size Shirts Will You Offer?
It's human nature to want to compare apples to apples, after all it doesn't make much sense to compare apples to… green peppers! When we think about custom logo shirts, it makes sense to think about logo size compared to shirt size. If you have 11-inch-wide artwork, it's going to look much different on a men's extra-large shirt than on a youth small tee shirt. This is when knowing your audience will come into play. Think about the shirt sizes your audience will want. If a women's size small will be popular with your audience, figure out what your logo will look like on that size tee. If your target customer will need a range of sizes, you might opt for a couple different sized logos.

How to Visualize Your Logo on a Custom T-Shirt
There are 4 great ways to get a concrete idea of how big your logo (s) should be & what it will look like on a promotional t shirt.
1) Use a standard piece of paper. Most of us have a sheet of paper around the house, hold it up to the shirt size you think will be popular. The paper measures 8 ½ inches on the short side & 11 on the long – great visual.
2) Print your logo, cut it out, and tape it to an example t shirt. Look at the taped-on logo from a close distance & from afar – picture perfect.
3) Take a look at the cool promotional shirts you have in your closet. Which logo size looks good? What is the size of the shirt? Does any size not work very well?
4) Call your Customer Service Rep.! They will have answers to all your questions and answers to questions you haven't even asked yet!
T Shirt Logo Dimensions that Work for You
You now have all the tools you need to make the best decisions about the kind of promo t-shirt you want & the logo you want on it. Custom tee shirts are the #1 promotional apparel item and investing in this marvelous marketing tool will guarantee your business gets talked about. You have info about the logo size, the logo placement, and the logo shape that will make your promotional product a huge success. Go ahead and start imagining how great your t shirt & logo will look around town!